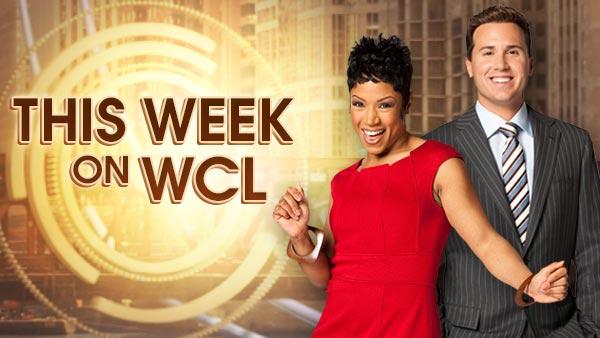 Coming Up on Windy City LIVE
05/24/2011
What's next on Windy City LIVE? Check out who's coming on the show!
Watch us at 11 AM Weekdays!
Mon, March 2
It's Chicago's top talent agency. Find out how the Gil Hayes Talent Agency can help make you a star! Plus, he's been the mayor of Naperville for more than two decades, Mayor A. George Pradel is live in-studio. Plus, a special performance by Chicago artist Lili K. and deals from Groupon.
Tue, March 3
Actress Rumer Willis joins to chat about her new Broadway In Chicago show, "Dear John Hughes" and her future on "Dancing With The Stars." Plus, we have her DWTS pro partner with us, Val Chmerkovskiy; also on the show, they are opening up for Ariana Grande's tour, RIXTON is here performing live the same day their new album drops. And, of course, franklyHANK! We also have another Pillow Talk question for you!
Wed, March 4
Producers Mark Burnett and Roma Downey chat about their continuing Bible series, "A.D.: The Bible Continues." Plus, the latest from the Home & Hosewares Show in Chicago and Chef Chris Koetke is back for "Windy City 101" with more tips to save you time in the kitchen.
Thur, March 5
Former NFL player Akbar Gbaja Biamila is here and showing teens how to handle their money, plus we have your Ravinia Summer Preview. Also, meet the sister and brother fashion team behind MonicaandAndy.com.
Fri, March 6
"View & Chew" is back. This time Ji and film critic Richard Roeper check out "The Second Exotic Marigold Hotel" and have dinner at an Indian Garden to match the film's theme. Richard also reviews "Unfinished Business" with Vince Vaughn, "Chappie" with Hugh Jackman, and "Kidnapping Mr. Heinekin" with Sir Anthony Hopkins. And Ryan has a classic "2 Minute Warning" with Jimmy Kimmel.
Stay Informed:
(Copyright ©2015 WLS-TV/DT. All Rights Reserved.)
Most Popular


Sign up Be Our Guest