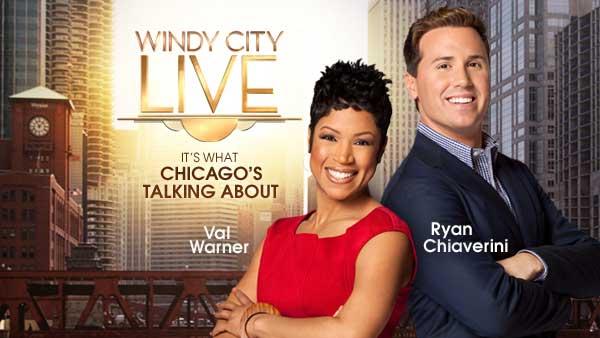 Coming Up on Windy City LIVE
05/16/2013
What's next on Windy City LIVE? Check out who's coming on the show!
Mon 05/20
Dr. Lauren Streicher breaks down the medical headlines, plus Roe Conn and Nina Chantele in Host Chat. franklyHANK is dishing on Hollywood gossip and we check in with our wedding couple just one day before they say "I Do!"
Tue 05/21
It's a wedding live on Windy City Live. Our Summer Dream Wedding couple ties the knot this morning right on the show. It will be a moment to cherish.
Wed 05/22
Windy City LIVE takes over Walt Disney World!!! Val checks out new Fantasyland. Ryan explores Disney's Animal Kingdom with our winning Chicago family and Ji goes on a food tour of the Walt Disney World theme parks. Ryan and Val also explore all the great places to stay right on the property at Disney World! It's going to be a magical show.
Thur 05/23
Our own news legend Ron Magers joins Bill Kurtis and Walter Jacobson to talk about the news biz in Chicago, plus a "2 Minute Warning" with actress Debbie Allen; mark DeCarlo interviews Jesse Eisenger and Isla Fisher from "Now You See Me" and we have bloopers from Disney World!
Fri 05/24
ABC 7's Roz Varon is back with us, plus Richard Roeper joins us in host chat, and he reviews "Hangover 3" and "Epic." Also "Top Chef" contestant and Chicago restaurateur Fabio Viviani is in the kitchen and our last contestant plays "Spin To Win" for $100,000!
Stay Informed:
(Copyright ©2013 WLS-TV/DT. All Rights Reserved.)
Most Popular


Sign up Be Our Guest