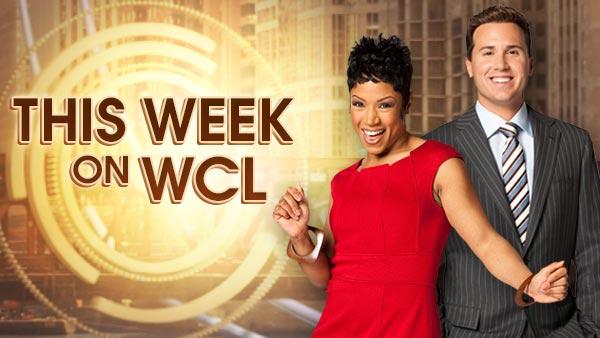 Coming Up on Windy City LIVE
05/24/2011
What's next on Windy City LIVE? Check out who's coming on the show!
Watch us at 11 AM Weekdays!
Monday, May 11
We are talking Mind, Body and Spirit. MIND: Actress and author Mariel Hemingway details her personal struggles with mental illness in a new book. She joins us live. BODY: Can you get a bikini body in just 4 minutes a day? We put the workout to the test. SPIRIT: Psychic medium Susan Rowlan talks about ability to connect with loved ones who have passed on. Plus a special performance from singer Gavin James.
Tuesday, May 12
Twin Cities LIVE anchor Steve Patterson pays off a bet he lost to Ryan over the Blackhawks playoffs. And its hysterical. Don't miss it! Plus, clothing that protects your skin from the sun. Mott 50 has it and we'll tell you all about it. Singer songwriter Edwin McCain performs his hit, "I'll Be," and franklyHANK dishes on celeb gossip. Plus Pillow Talk.
Wednesday, May 13
It's time for Val's big "MAYk My Day" reveal from The RoomPlace. She how she transforms the living room of one lucky viewer and the stars of "Recipe Rehab" are here helping us make over our food choices and making them healthier.
Thursday, May 14
Comedian, actor and Chicagoan Jim Belushi is live in studio. Plus, funny man Jonathan Kite. And director Brad Bird who directed "The Incredibles," talks about his latest project, "Tomorrowland."
Friday, May 15
The stars of "Tomorrowland," Britt Robertson and Raffey Cassidy, talk about their new film. Also, Richard Roeper tells us whether to "Spend or Save" on "Tomorrowland." And Ryan tangos with "Dancing With The Stars'" Rumer Willis in the "2 Minute Warning."
Stay Informed:
(Copyright ©2015 WLS-TV/DT. All Rights Reserved.)
Most Popular
Sign up Be Our Guest