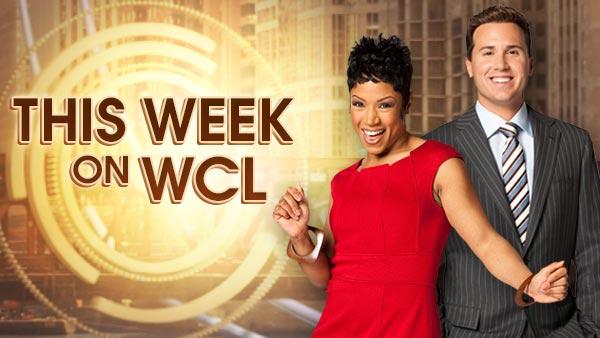 Coming Up on Windy City LIVE
05/24/2011
What's next on Windy City LIVE? Check out who's coming on the show!
Watch us at 11 AM Weekdays!
Monday, Oct. 20
Actor Levar Burton joins us live in studio to talk about how "Reading Rainbow" is making a comeback. Plus, it's Host Chat Day! We are catching you up on the stories making news over the weekend. Roe Conn joins us for that! And we have another Pillow Talk Question!
Tues, Oct 21
We're helping you with last minute costume ideas on the cheap! Also, you'll meet Kerry Ryan Lynch, a mother who is teaching people to not judge a book by its cover. Her story will warm your heart. Plus, franklyHANK reviews Broadway in Chicago's latest, "Amazing Grace," and dishes on a new Mike Tyson series you have to see to believe.
Wed, Oct 22
The legendary Martin Sheen sits down with Ryan to discuss his life and career and why he's pushing for a minimum wage hike in Illinois. You'll also meet Hollye Jacobs. She's written a blog about her journey with breast cancer and now she has a book that focusing on the "silver linings" she has discovered.
Thur, Oct 23
From the hit show, "Modern Family," Jesse Tyler Ferguson is back with us! Find out what he has in store for Chicago. Also with us is acclaimed Chef Curtis Duffy of GRACE in the West Loop and Chicago Tribune writer Kevin Pang. Plus Ryan has a "2 Minute Warning" with Chicago's own Bill Rancic.
Fri, Oct 24
It's a fun-filled day. Chef and co-host of "The Chew," Mario Batali is here! Plus, actor Jason Schwartzman is live in studio! And Richard Roeper reviews Michael Keaton's new film, "Birdman."
Stay Informed:
(Copyright ©2014 WLS-TV/DT. All Rights Reserved.)
Most Popular



Sign up Be Our Guest