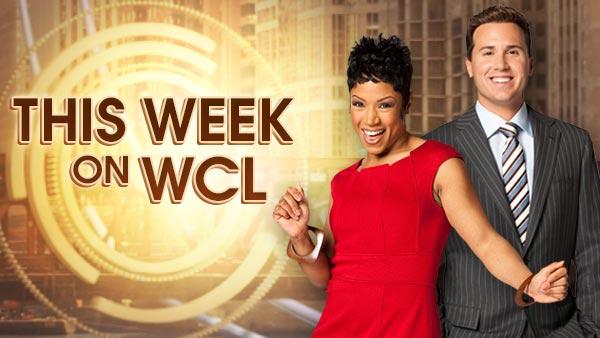 Coming Up on Windy City LIVE
05/24/2011
What's next on Windy City LIVE? Check out who's coming on the show!
Watch us at 11 AM Weekdays!
Monday, March 30
It's time for another PILLOW TALK HOUR! A mom says her 19 year old son is having sex in the house. What should she do? A woman says her boyfriend always pats her behind in public. How should she handle it? Those questions and more plus our experts weight in: Roe Conn, Tony Sco, Erica Watson, Kendra G, Dr. Laura Berman, and Omar Ramos.
Tuesday, March 31
It's a big show! Rep. John Lewis is here talking about his life and legacy and it's all detailed in a new book, "March." Plus, from the hit ABC show, "black-ish," stars Tracy Ellis-Ross and Anthony Anderson are live in studio. Also a special performance from Lyric Opera's "Carousel."
Wednesday, April 1
It's April Fool's Day, but we are not joking around. Fig & Olive is in the kitchen!! We are also telling you about "Monday Night LIVE" at Petterino's, an event you should not miss, and Ji highlights the amazing food at AULANI, a Disney Resort & Spa. Also, franklyHANK dishes on "Book of Mormon" and a new Cirque show coming to Chicago.
Thursday, April 2
As we approach our 4th Anniversary, we look back on some incredible moments and say farewell to our Executive Producer, Marlaine Selip, who is departing WCL. Surprises, fun, and some great WCL memories are in store. Don't miss this fun show!
Friday, April 3
It's Good Friday and in preparation of the Easter holiday. We bring back some of our most inspirational guests including Pastor Joel Osteen; author Wes Moore, and the Village Learning Academy.
Stay Informed:
(Copyright ©2015 WLS-TV/DT. All Rights Reserved.)
Most Popular
Sign up Be Our Guest