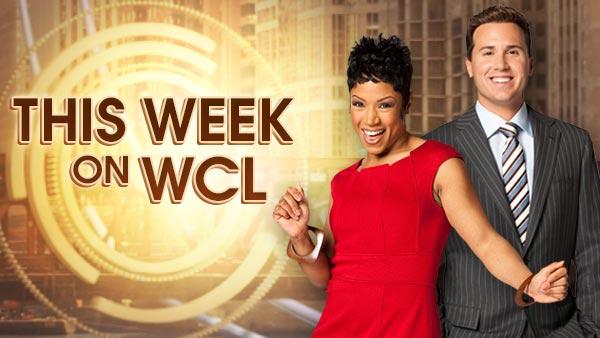 Coming Up on Windy City LIVE
05/24/2011
What's next on Windy City LIVE? Check out who's coming on the show!
Watch us at 11:00 AM Weekdays!

Mon, April 14
"Long Island Medium" Theresa Caputo is fulfilling a life-long dream of hosting a talk show! She is our special co-host for the day! Plus, Theresa will also be in the kitchen with a 100-year-old family recipe! Also, franklyHANK has dibs on some Justin Timberlake tickets for his "The 20/20 Experience World Tour" stop in Chicago. He'll tell you how to get them. And we are playing a game with Theresa we call, "Guess The Hair!" Roe Conn joins us as well.
Tue, April 15
Ji Suk Yi is filling in for a vacationing Val Warner. We also have Carla Hall from "The Chew," live in studio! Plus, a special performance from Lyric Opera's "The Sound of Music" and Ryan has a great 2 Minute Warning with ABC 7 Sports anchor Rafer Weigel.
Wed, April 16
Jessica Radloff, an entertainment writer for GLAMOUR magazine and a Midwest gal, is our special co-host today. Also, live in studio, comedian and actor Bob Saget, plus Bob is a huge fan of someone in the WCL family, but who??? Tune in! Actor Marlon Wayans chats about "A Haunted House 2," meet ABC 7 Eyewitness Morning News Reporter Jessica D'Onofrio, and Roe Conn joins us for Host Chat.
Thur, April 17
ABC 7's Tanja Babich fills in for a vacationing Val Warner. Plus, Cedric The Entertainer talks about his new film, "A Haunted House 2," our Spring Dream Wedding bride-to-be see her potential bridesmaids dresses, but you are voting on it! And our groom-to-be sees his potential tuxes.
Fri, April 18
On this Good Friday, we are focused on faith! Joel Osteen, Pastor Charles Jenkins, President Obama's former spiritual advisor Joshua Duboi and Pastor Elizabeth Eaton of the Evangelical Lutheran Church in America. Happy Easter one and all!
Stay Informed:
(Copyright ©2014 WLS-TV/DT. All Rights Reserved.)
Most Popular
Sign up Be Our Guest